Skipping Regular Dental Visits May Cause More Wrinkles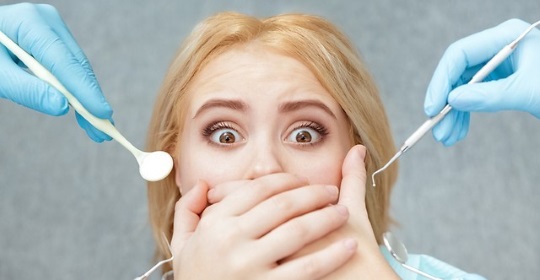 Who doesn't know that skipping a dentist appointment is a bad idea? All of us are well-aware of the long term consequences of ignoring a dental exam such as teeth decay and gum disease. But not many remember that there's one more reason for feeling a little bit more motivated to visit the dentist's chair – wrinkles.
It's not something which comes to mind naturally, many may wonder what the correlation between our teeth and our skin is, but believe it or not – the condition your teeth are in has a big impact on the visual youthfulness of your skin. Usually, it works in a few ways, which we will describe below.
How Dental Health Affects Your Skin
Since teeth have a few other purposes except for aiding your digestion, their loss causes the dysfunction of the jaw bone which plays a very important role in the dynamics of your face. With the loss of every tooth, you lose more bone and more muscle support. As shown in recent studies, the bone reduces by an average of 25% width in the first year of having teeth absent that leads to your mouth and cheeks sinking and shrinking upwards. The more gaps between teeth get formed, as a result of missing teeth, the harder it is to return the face to its usual shape.
Apart from tooth loss, grinding your teeth can also make it worse. It can strain your jaw and form unwanted wrinkles around your mouth and jaw area.
What Can Be Done?
For the prevention of early wrinkles, it is crucial to look after your teeth including attending regular check-ups and following the advice provided by your dentist. This way you'll save your teeth for longer and manage to break the habits of clenching or grinding them.
Feel free to contact our expert team today at Thurmaston Dental if you need our professional help.
Back to Blog