BOOK YOUR
FREE INVISALIGN CONSULTATION
---
WHY
INVISALIGN?
---
---
Invisalign is the leading brand in 'invisible' braces.
It's the perfect cosmetic system to aesthetically align your front teeth.
Invisalign consists of a series of removable clear (nearly invisible) aligners that are custom made through 3D computer technology, which allows them to straighten and align our teeth to give you the perfect smile.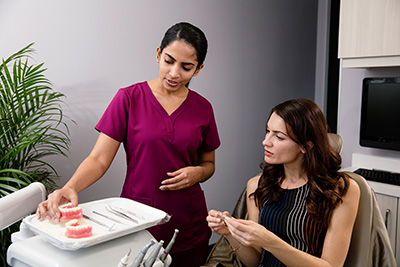 On your terms.
Our state-of-the-art digital treatment planning tools mean you only need short and usually non-invasive visits to Thurmaston Dental Practice every 6 to 8 weeks. We will provide you with your next series of aligners to take home – so you can change them every 1-2 weeks, wherever you might be.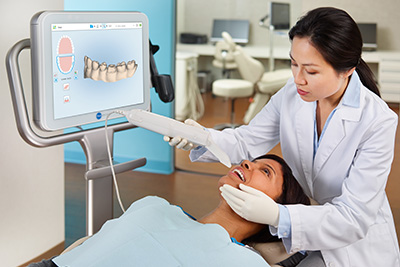 More precision, less pain.
Aligners made from SmartTrack material are more comfortable, trimmed to your exact gum line to fit better, and are easy to put in and take out. They're also less painful than conventional braces.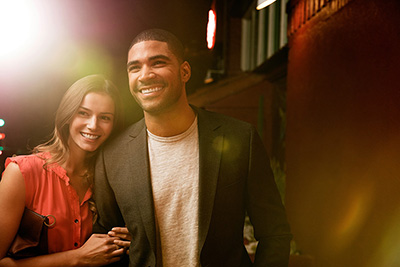 Made to move your life, not disrupt it.
Because the aligners are removable, you can easily take them in and out to continue enjoying the food you love without any restrictions. For those who participate in contact sports, Invisalign clear aligners can be removed before you play.

OPEN BITE
Open bite can cause poor or painful chewing, and even speech impairment. It can also lead to greater issues like temporomandibular joint disorder (TMJD).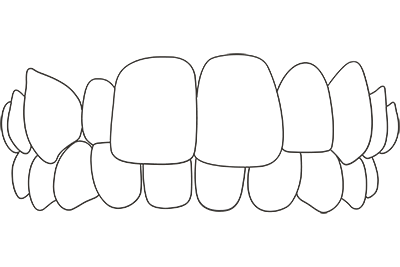 CROSS BITE
Crossbite causes one or more upper teeth to bite on the inside of the lower teeth. This can cause wear of the teeth, gum disease and bone loss.

OVERLY CROWDED
Overly crowded teeth can get worse over time, and result in severely crooked teeth. This crowding can lead to plaque accumulation, tooth decay and an increased chance of gum disease.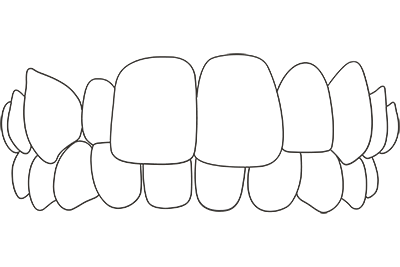 DEEP BITE
Deep bite can lead to gum problems or irritation, and/or wear on the lower teeth, and can cause painful jaw and joint problems.

UNDERBITE
Underbite can prevent the normal function of front teeth or molars, which can lead to tooth wear. It can also cause painful jaw and joint problems.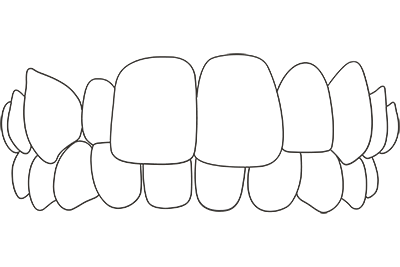 GAPPED TEETH
Spacing issues and gaps between teeth can lead to gum problems (due to lack of protection by the teeth), periodontal pockets and increased risk of periodontal disease.
Mikala's story
BEFORE / AFTER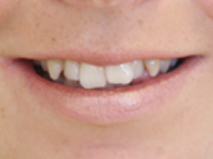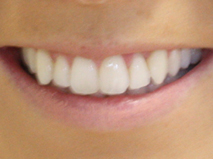 One of my teeth really stuck out and I was absolutely paranoid about it. It was on my mind when speaking to somebody up close, when photographs were taken – I felt awful and wanted it fixed. But I thought I was too grown up for metal braces.
Vincent's story
BEFORE / AFTER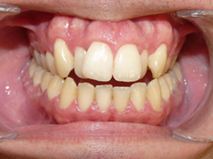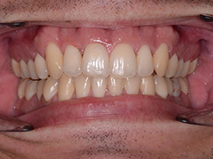 I had a problem with my smile. My teeth overlapped and I was very unhappy about it. But I couldn't imagine having braces bonded to my teeth. I went to see an orthodontist and he recommended Invisalign. I was immediately happy with how transparent they were and how easy they were to use and remove.
Kirsty's story
BEFORE / AFTER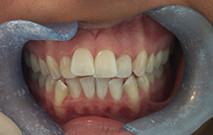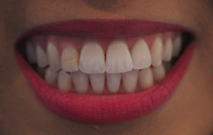 I wanted to straighten my teeth. I didn't like that they were crooked and overcrowded. As a result, I didn't like my smile. Because I wasn't a teenager, I wanted a more discreet option than metal braces. I didn't want to draw more attention to my teeth. With Invisalign, people didn't even notice I had the aligners in until they could see that my teeth were moving. When I had the aligners fitted I liked how easy they were to insert and remove, and that I didn't have to keep visiting my dentist. They fitted my lifestyle.
Khadija's story
BEFORE / AFTER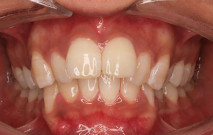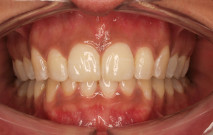 I'd developed a complex about my teeth. My front teeth stuck out and my jaw was too small, which meant that I hated smiling. I looked into treatment options and decided Invisalign was the perfect choice for me. Because they're nearly invisible, I was able to carry on living my life without being self-conscious – people didn't even know I was wearing them.